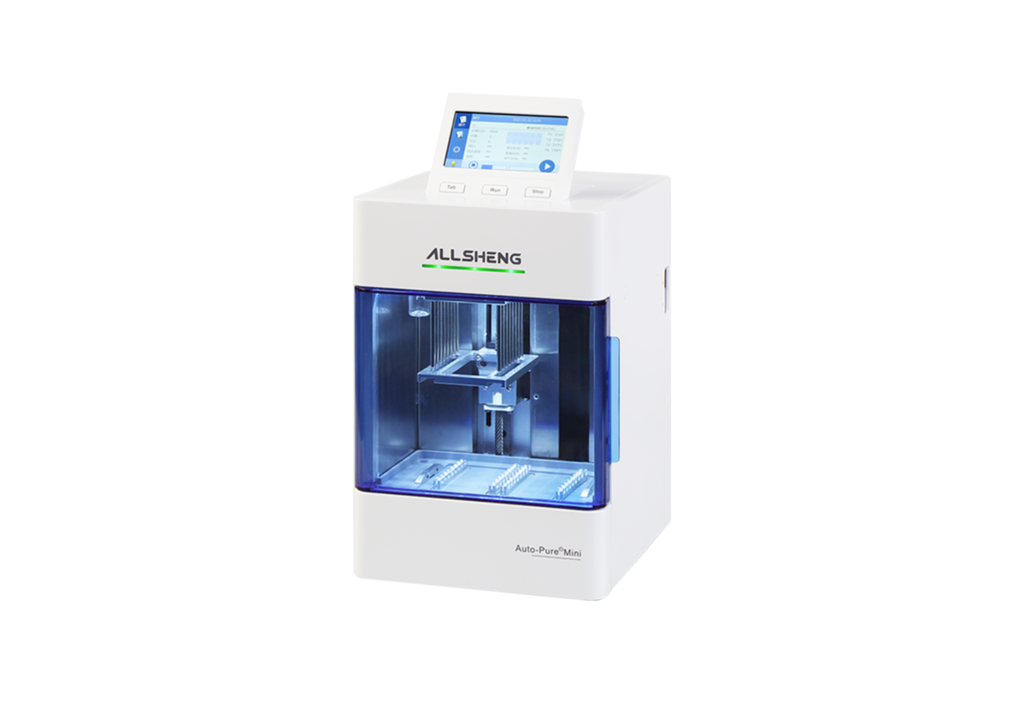 Device for automatic magnetic isolation of nucleic acids.
The Auto-Pure Mini offers nucleic acid purification of up to 16 samples per run. Auto-Pure Mini is characterized by mini size and powerful function to meet the daily testing requirement of small labs. It is a compact device that easily fits on a bench. Its low weight makes it easy to carry.
Advantages of the product
Simple, automatic, fast isolation
Isolation of different samples in one purification cycle
High quality and excellent reproducibility extraction
Reducing the risk of contamination
UV sterilization function to avoid cross-contamination
A&A Biotechnology has developed the MagnifiQ™ product line, which guarantees efficient isolation of nucleic acids.
MagnifiQ™ product line is optimized to work with Auto-Pure devices. The MagnifiQ™products are designed for an
extremely simple workflow and obtaining high-quality nucleic acid ready to downstream applications.