Currently unavailable
Compact and safe gel documentation systems
Glite 900 BW gel documentation system by Pacific Image Electronics Co., Ltd. (PIE) is one of the most compact gel documentation systems in the world. Carrying with powerful blue light source, Glite 900 BW is able to excite the most popular fluorescent eco-friendly branding dyes in the market and farther to capture the gel image for further analysis purpose. Moreover, equipped with white light source gel stained with colorimetric dyes and western blotting fixed with HRP/DAB treatment are easily digitized without any difficulty. With Glite 900 BW, you will experience what "following the instinct to capture the image" is.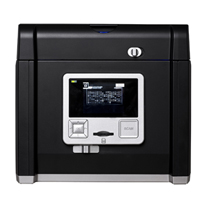 Feature
1.Transmitted blue light for Midori Green, SYBR Safe and SYPRO Ruby stained gel image, etc.
2.Transmitted white light for coomassie blue stained gel and scientific film, etc.
3.Epi white light for HRP/DAB western blot image.
4.TV output for training/educational purpose
5.Ultralight, portable, and compact size.

Application
Both blue and white light sources suitable for the following applications:
1. Blue light Applications: SYPRO Ruby gel stain, SYBR Safe gel stain, SYBR Green gel stain, SYBR Gold gel Stain applications.
2. White light application: Coomassie blue gel stain, western blot colorimetric signal forms.
Specifications
I. Image Capturing Unit
| | |
| --- | --- |
| Sensor | Color CMOS Sensor |
| Resolution | 9M Pixels |
| Exposure Time | 0.3~ 2 sec (7 Scales) |
| Image Storage | SD Card Storage |
| View Area | 16 x 11.5cm (Fixed Lens) |
| | |
| --- | --- |
| Filter Turret | Manual-Driven, 2 position |
| Emission Filter | 520nm Amber Filter |
| | |
| --- | --- |
| Blue Light | 470nm Blue LED Light |
| Epi White Light | LED White Light |
| White Back Light | LED White Light Panel |
Display Panel

Build-in 2.7" Touch TFT LCD

Image Storage

SD Card Storage

Output

1. USB 2.0 (Card Reader)
2. TV out ( 3.5 mm end and RCA end)
| | |
| --- | --- |
| Power | AC Adaptor, 12V/1.5A |
| Dimension (WxHxD) | 207x229x254mm |
| Gel Tools | Sample tray, shovel, Amber View Shield |
| Weight | 3.2Kg |
| Certification | CE, FCC |